Fall 2022
Yoga Teacher Training
A deep dive in the practices of yoga asana, pranayama, mantra, and meditation.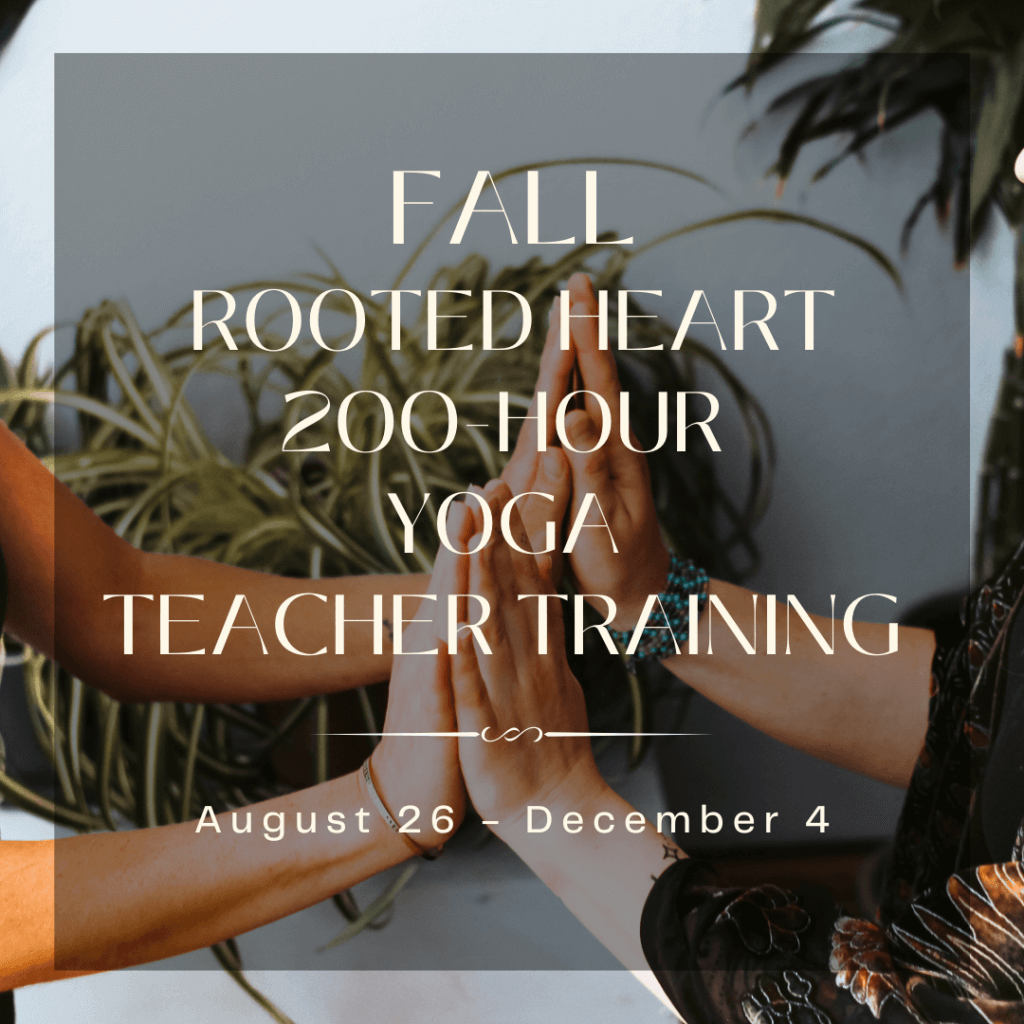 200 hr Denver Yoga Teacher Training
Dates: 

August 26th-December 4th
TUESDAYS: 6pm-8:30pm
FRIDAYS: 6pm-8:30pm
SATURDAY/SUNDAYS-10:15am-5:30pm
Brittany was introduced to yoga as a competitive and wild teen in 1999. The choice to buy a one way ticket to India and take a 200 hour teacher training altered her entire life path.
Brittany completed her 200-hour teaching certificate in Ashtanga Vinyasa with Paul Dallaghan at Yoga Thailand in 2009. In addition to her certification, she completed a five-week study at the Shri K. Pattabhi Jois Ashtanga Yoga Institute, in Mysore India. While in India, she studied chanting, Sanskrit, pranayama, and the Yoga Sutras. She has spent the last twenty years studying a variety of yoga, pranayama, and meditation lineages. She credits the growth she has made to the wisdom of her teachers Adi Amar, Bhavani Maki, Rama Jyoti Vernon, and Sam Harris.
Brittany teaches yoga to share the transformative practices and philosophies that shaped her life! She hopes to help you increase your awareness of how powerful the mind is, and how joyful and peaceful it can be to experience pure presence.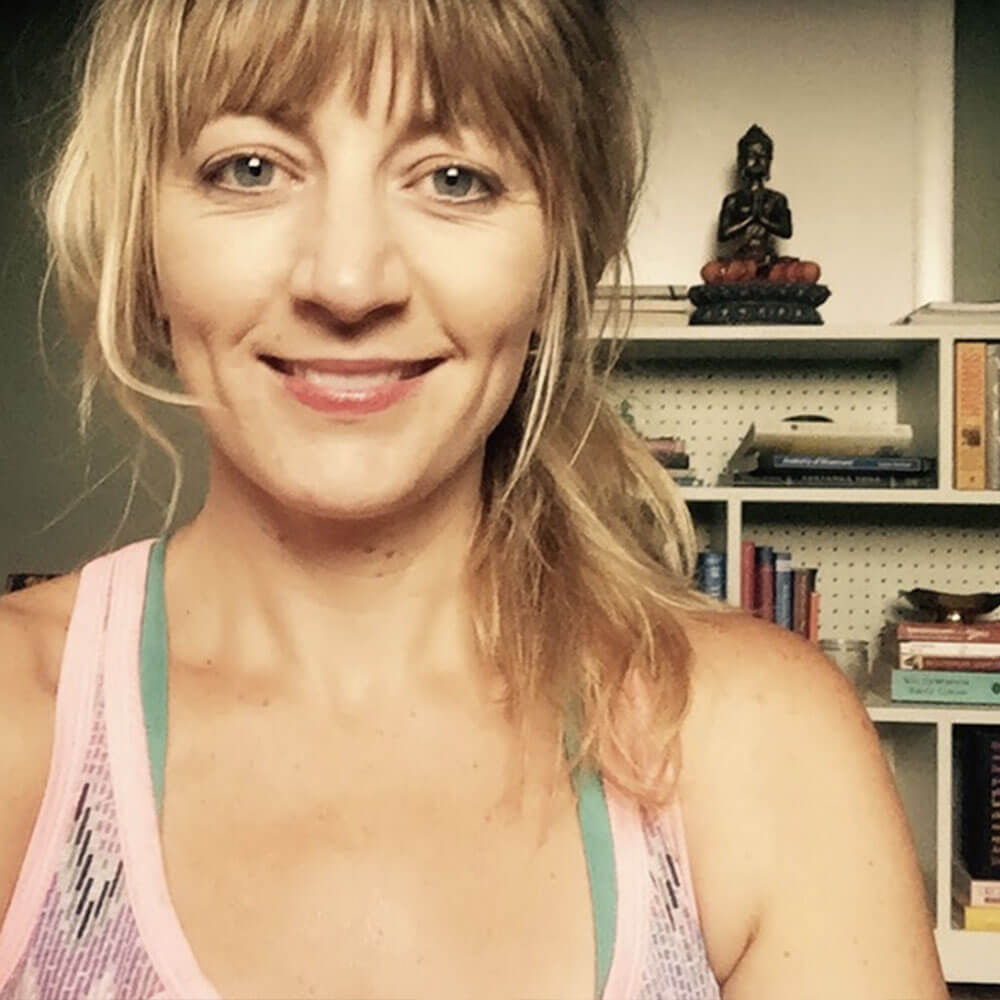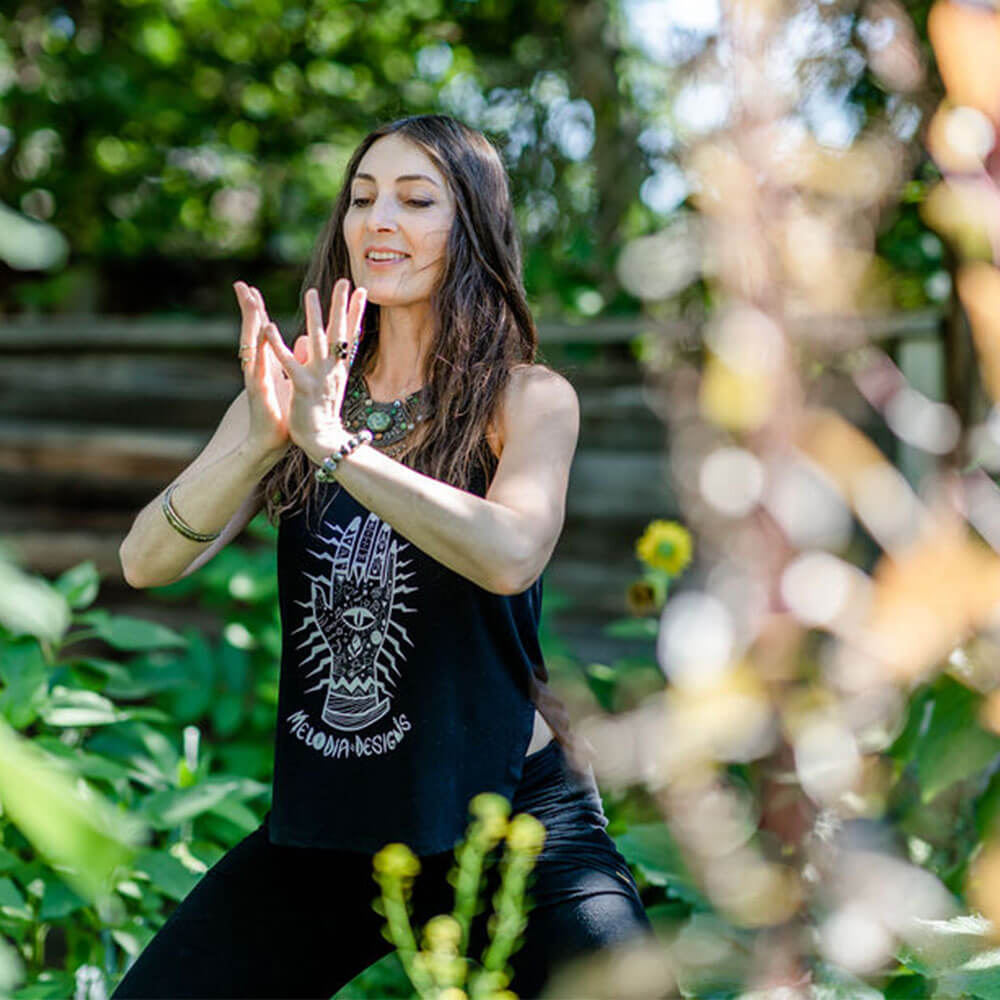 Saraphina is a renowned and beloved teacher of Yoga since 2007 in the Denver area. To hundreds of students, she provides core instruction for Yoga Teacher Training. Saraphina Yoga's signature style is dance-influenced flow through sequences of poses. A life long dancer, Saraphina inspires deeper breath with spinal motions and fluid movements throughout the body. In this practice, the subtle motions between each Asana are given as much attention as individual forms.
Bhakti Yoga is being in the service of love and devotion. Saraphina hosts regular sacred singing events at Shiva Sai Mandir, Denver focused on group participation and experiences, more than performing. In singing Bhajans, songs sung in Kirtan style, we can be in a state of union. Saraphina studied raga with Chaitanya Kabir and offers regular bhajan gatherings.
Saraphina's training includes a decade of meditation immersions at an ashram in Penukonda, India. Bring the essence of ancient knowledge into your practice of yoga and connect back to your inner self. Saraphina has received advanced training in Sai Shakti Healing meditation techniques.
Hamilton Nickoloff
Hatha Yoga and Philosophy
Rachel Aronne
Yoga Sequencing and Class Structures
Zaidy Charron
Intro to Ayurveda
Annie Martens
Philosophy and Immersion
Celeste Utke
Intro to Yin Yoga
Becoming a Certified Yoga Teacher...
We believe that a yoga teacher training should be a nourishing and life-changing experience, and that to be a great teacher, one must be a strong student. If you love to learn about yoga, this program is right for you! We will teach you how to deepen your personal practice, spread mindfulness into your everyday life, and confidently guide yoga classes.
Our trainings are based on the authentic yogic practices of yoga asana, pranayama, mantra, and meditation. Every morning we begin with 2.5 hours of practices that support spreading intelligence and ease throughout the body and mind.  
Our trainings provide a rich education in the roots and eastern philosophies. The entire training is guided through the lens of Patanjali's Yoga Sutras, as these sutras offer us a roadmap to acceptance, love, and peace. We also practice mantras and teach lessons from the first text of yoga, the Vedas and Upanishads and have a master teacher guest teach several Ayurveda sessions. 
The best things students say about our training is that it changes their relationship with themselves, and therefore, positively reflects on all of their relationships in life. Yoga is a journey to the heart and an opportunity  to understand the power of the mind. We intend to support you and guide you to step forward into the most true version of you. If you are ready for a progressive transformation towards the health of your mind, body and spirit, you are ready for this training!  
Calling contemporary yogis who desire to bring playfulness, discipline, and reverence to the mat and beyond. The time is now to step into a more grounded and expansive version of yourself. We want you to be your truth.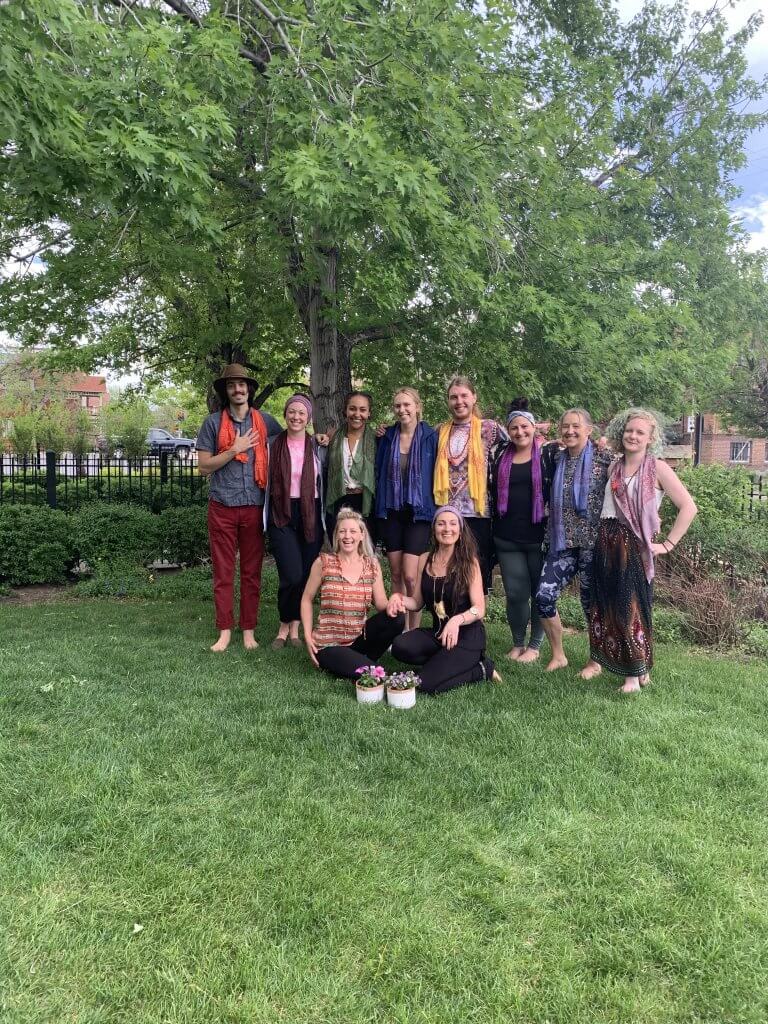 WHAT YOU WILL LEARN
Asana (postures) – Learn the basics of a safe and effective Vinyasa Yoga practice with in-depth study of asana. Hours every day will be dedicated to asana practice and asana lab where we break down the anatomical alignment, energetic actions, and modifications and variations in order to be able to better support all students.
Pranayama (breath work) – Study the science of breath and practice of ancient breathing techniques to strengthen your capability to focus, calm your mind, and increase your energy. These practices regulate the nervous system and endocrine system while also strengthening the respiratory system and the circulatory system.
Sadhana- Develop a daily home practice and a deeper connection to the power of ritual, self care, and daily reflection.
Meditation- Explore and practice mindfulness meditation, mantra meditation, visualizations, Patanjali's Sutras on stilling the mind, Yoga Nidra, and other practices to begin to see the mental patterns and rewire and strengthen your relationship with your mind.
Philosophy- Examine the yoga sutras in detail and learn to chant them. We cannot separate our yoga practices from the ancient texts of Patanjali's Yoga Sutra.
Chanting- Learn the power and practice of mantra and chanting.
Teaching Skills- Become a confident and empowering yoga teacher. Master how to cue, sequence, & theme classes that support all student levels and all student bodies
Subtle Body- Connect with the invisible energy that is within. We teach practices and offer theory that dive deep into the Koshas, Nadis, Chakras, Vayus, Merdians, and Grunthis.
Ayurveda- Learn how to connect with the rhythms of nature. Bring healthy living wisdom into your every day. ,
OUR CURRICULUM
OUR CURRICULUM
Sequencing
Yoga Philosophy
Asana
Alignment and Anatomy
The Chakra System
Sutra Study
Prenatal/Kids Yoga
Intro to Sanskrit
Hands on Assists
Pranayama
Practice Teaching
SKILLS
PRICING
PRICING
Early bird (paid in full by July 26th, 2022) – $2,800
Regular pricing – $3,330
Payment Plan Options Available!
Deposit – $330
DATES
PRICE INCLUDES...
Early bird (paid in full by July 26th) - $2,800
Regular pricing (After July 26th) - $3,330
Deposit - $330

Payment Plan Available