At Rooted Heart, we believe wellness encompasses more than just the body. To us, it means the health and ease of body, mind, and spirit. Wellness is multifaceted and unique to each individual. Because of this, we provide opportunities for our clients to address their wellness needs through a variety of different modalities. Whether it's a visit with a naturopathic doctor, sound healer, acupuncturist, or beyond, we want to ensure that wellness is accessible to our community. Head to our wellness provider page to read about our practitioners and the ways in which they can support you.
As a Board Certified Massage Therapist, Sara's mission is to artfully facilitate the natural healing forces within.
Sara is trained in a variety of modalities including, but not limited to: Deep tissue, neuromuscular therapy, myo-facial techniques, inter-oral therapy, aromatherapy, Thai massage, hot and cold stone therapy, cupping, and pre-natal. She is pursuing the full 250- hour advanced Mindful Expressionism® Certification and currently is a competent practitioner of 'Level 1: Extremities, Sciatic, Carpal Tunnel, and Plantar Fasciitis', 'Level 2: TMJ, Jaw, Head, Neck, and Face,' as well as 'Level 5: Low Back Specialization.'
To book, please go to: www.blacksagebodyworks.com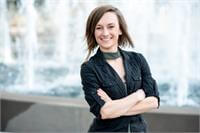 Casey helps you find peace and calmness! Through a proven process that is all her own, Casey combines different modalities including vibrational sound therapy, energy work, activation, Reiki, and intuitive reading to facilitate healing, balance, and help you find total alignment. Each session is different depending on what your mind, body and soul are looking for. Evoking energy for you to be supported, centered, balanced and loved. She will help you connect to your heart energy, and assist in achieving "whole" healing (emotional, spiritual, mental, physical and energetic). Through this process you have the opportunity to feel relaxed, empowered, find your voice, and be
in complete harmony with your true self. To book a session with Casey, please contact 303-514-6944.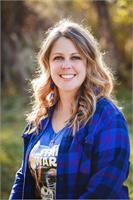 Megan Faye has practiced massage therapy since 2008. Her passion for the human body and providing care with a safe space for healing are the foundation of her practice. Her specialties include sports treatments, myofacial release, nurturing therapeutic, specific injury rehabilitation, SourcePoint Therapy, visceral manipulation, hot stone massage, pre and post natal, shiatsu techniques and trigger point therapy. She also has advanced training in postural analysis, body mechanics and visceral manipulation giving her a unique and refined ability to help clients assess the underlying cause of their symptoms and work towards long term solutions. In her free time, Megan loves to practice yoga, cook, ride bikes, listen to podcasts, rollerblade, swim, run, read or just spend time at home with her two birds Batman and Buster. To make an appointment or for further inquiries please contact her at: (303) 828-8781
[email protected]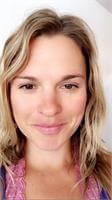 Joseph has been a licensed massage therapist since 2011. He originally attended a massage school that took a Neuromuscular approach to healing. Over the years he has continued his Neuromuscular training along with Structural Integration to help those with injuries. He continues to take continuing education courses regularly and has worked closely with a mentor for the past 5 years learning how to take cues from the client's body to know what needs to be attended to. In recent years he has begun delving into CranioSacral Therapy. To book, please email
[email protected]
or call/text (720) 546-0570. For more details, visit wwwjosephpetersmassage.com