IMPORTANT UPDATE:
As of March 16th 2020, all studio classes and events are cancelled until further notice. Please check our Instagram and Facebook accounts for up to date information on donation based Livestream classes.
Rooted Heart Yoga & Wellness offers a variety of yoga classes throughout the week. Learn more about our yoga classes, teachers & range of styles here.
(Updated Every Week)
MEETING PASSWORDS: iloveyoga
 Tuesday 4/7
8:00AM Hatha with Annie – Sign up
9:30AM Buti with Kimmy – Sign up
7:00PM All Levels Vinyasa with Allison – CANCELLED
Wednesday 4/8
9:00AM Hatha Flow with Ashley – Sign up
4:30PM Vinyasa 2 with Rachel – Sign up
Thursday 4/9
9:30AM Buti with Kimmy – Sign up
7:00PM 75-min Intuitive Flow with Megan S – Sign up
Friday 4/10
9:00AM Hatha with Hamilton – Sign up
12:00PM Vinyasa with Ashley – Sign up
Saturday 4/11
10:15AM Hatha with Hamilton – Sign up
12:30-2:00PM Breathwork Workshop with Ashley (Donation Based) – Sign up
Sunday 4/12
10:00AM All Levels Vinyasa with Hannah – Sign up
5:00PM Mindful Vinyasa with Isabel – Sign up
Monday 4/13
11:00AM 45-minute Gentle Yoga & Meditation with Annie – Sign up
4:30PM All Levels Vinyasa with Rachel – Sign up
5:45PM Power Vinyasa with Danielle – Sign up
HOW TO JOIN ZOOM:
1. Download Zoom- https://zoom.us/ On your laptop, desktop or mobile device at least 20 minutes before class. Create your own personal account.
2. Connect to the meeting using the registration links (you must answer a couple of questions). Then, the link to join the meeting will be emailed to you immediately. Be sure you sign in for class 5-10 minutes early!
3. Select 'mute'  in the bottom left corner of the window (video is optional).
4. Set yourself up in your yoga space with your yoga mat in an area with a strong internet connection. If you don't have any props, you can use books in place of blocks, belts in place of yoga straps, and a blanket.
5. Please make your donation before or after class with the name and date of the class in the memo! 
Feel free to reach out if you have any questions. <3
HOW TO DONATE:
To the teachers: If you are able, please Venmo your instructors directly for their fabulous livestream classes (Suggested amount: $5-15 per class).
To the studio: This is an extremely challenging time for all small businesses, please consider donating any amount to help us stay afloat during these months of closure. Paypal donations can be made to [email protected]
Rooted Heart offers wellness-focused talks, workshops, and special events every week!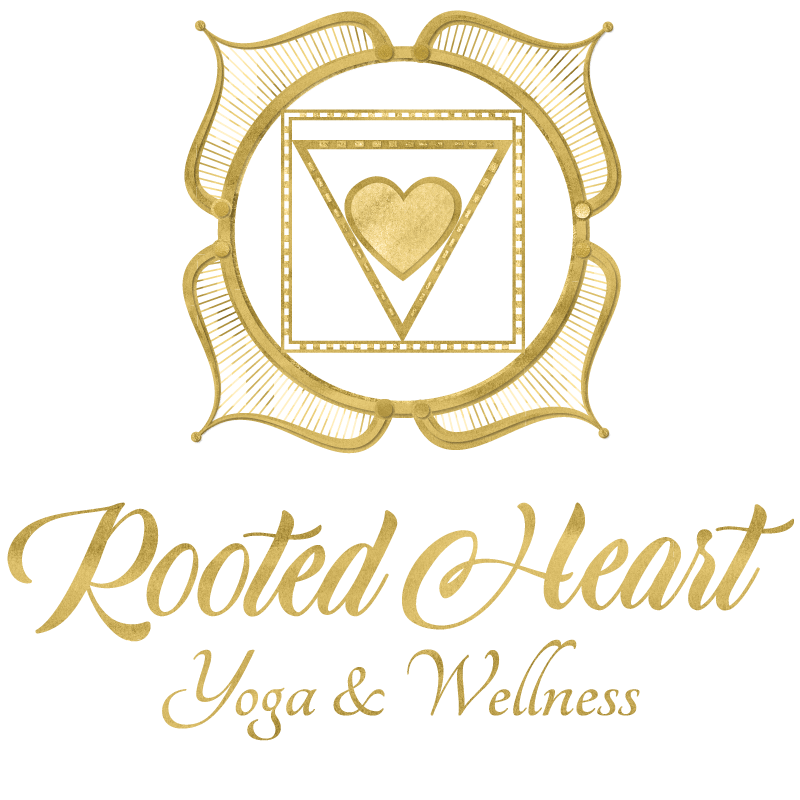 We look forward to connecting with you at the studio!